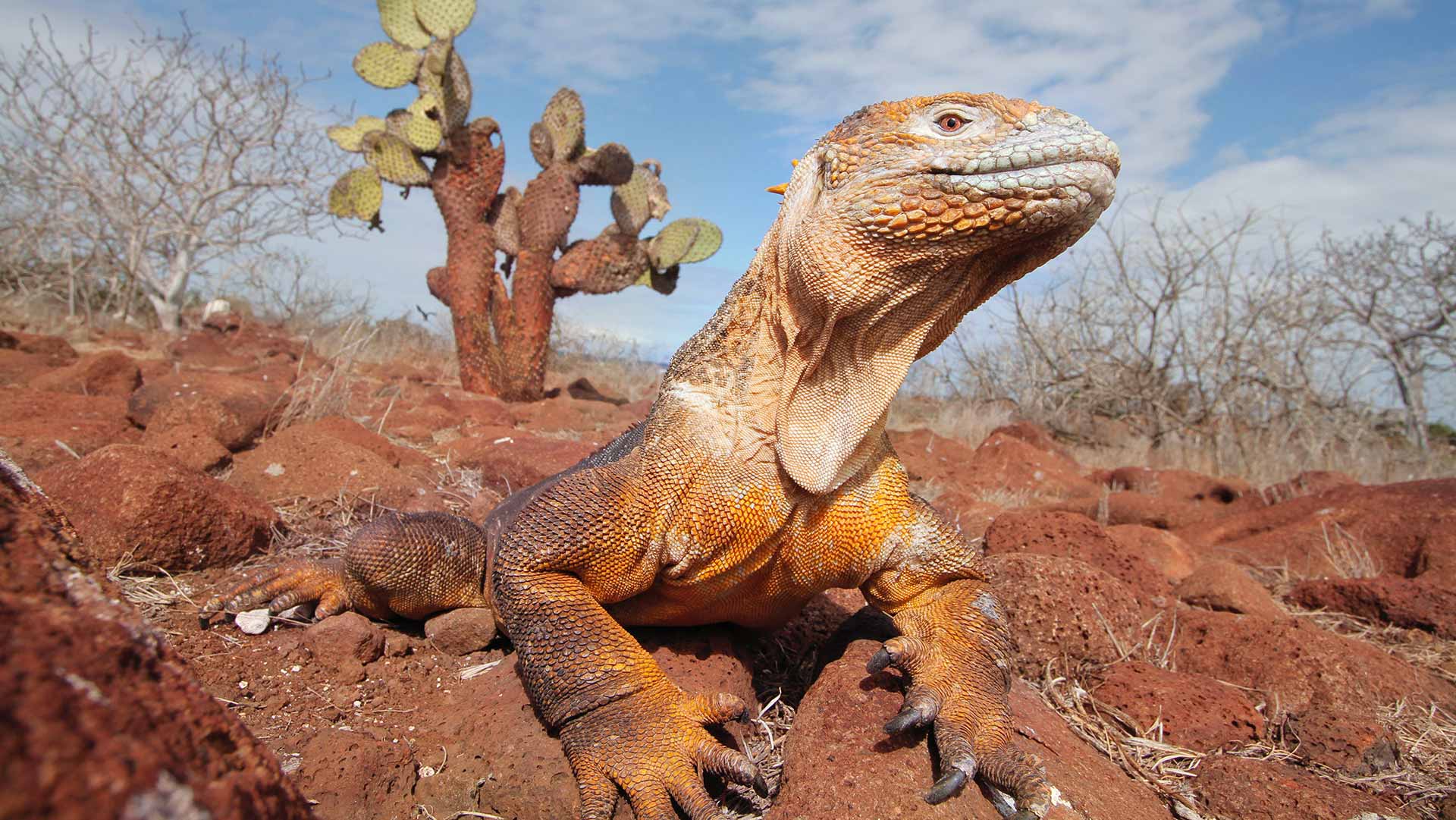 Most Instagramable Spots on the Ecuador Map: Galapagos & Guayaquil
November 11, 2021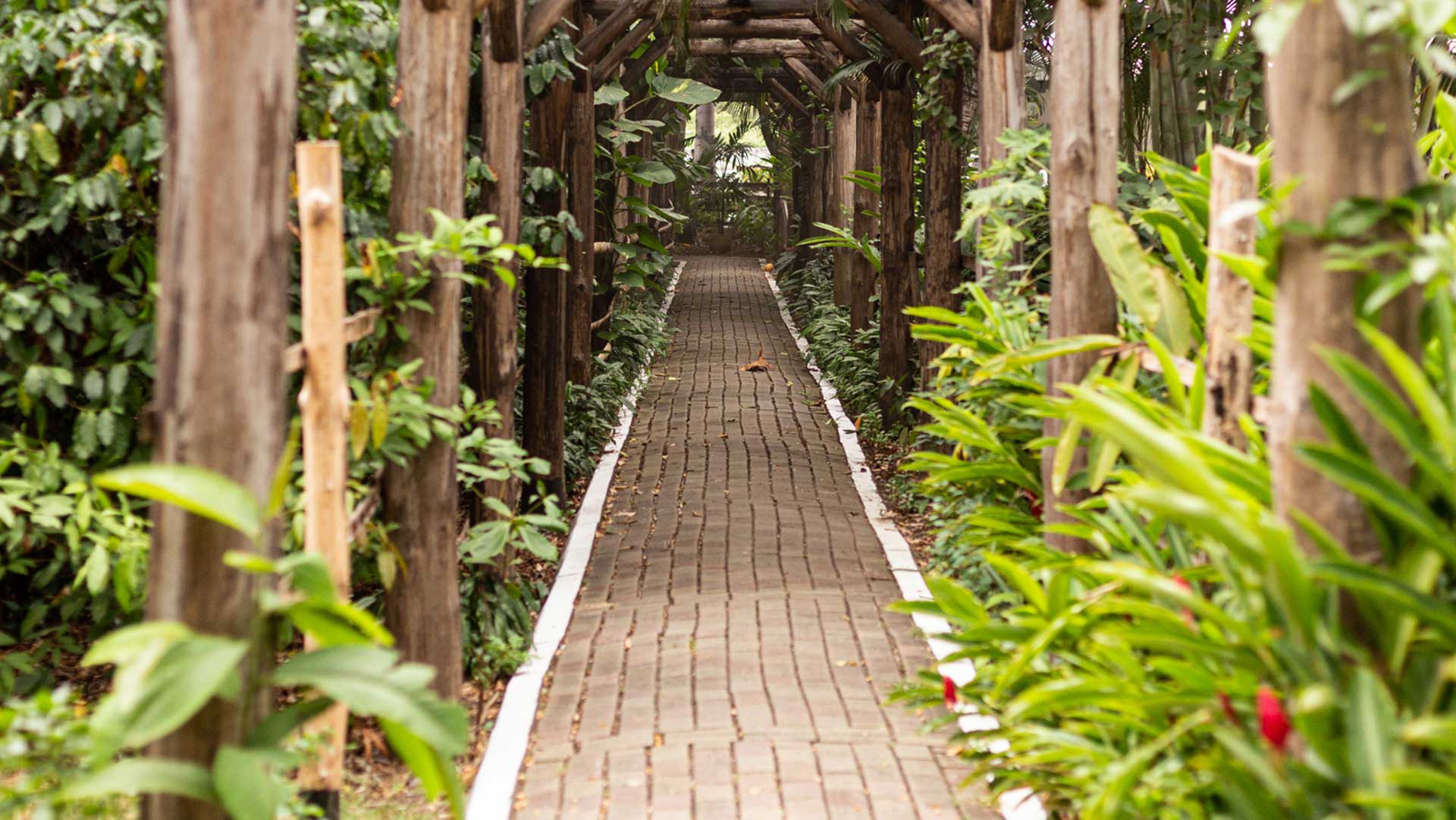 A Taste of Luxury Stitched into Nature: Guayaquil's Secret Garden
November 11, 2021
Guayaquil's most notable historic site and greatest green space offers an exquisite ode to culinary perfection. From beneath the boughs of the incredible Parque Histórico, tempt the senses to discover the incomparable Casa Julián. An extension of Ecuador's most celebrated hotel, Hotel del Parque Guayaquil, only the greatest impression can be expected. Step through the eaves to a place where antiquity and modernity are embraced as one, luxury seamlessly blends with comfort, and the flavors of yesteryear elegantly dance with present day gastronomic allure.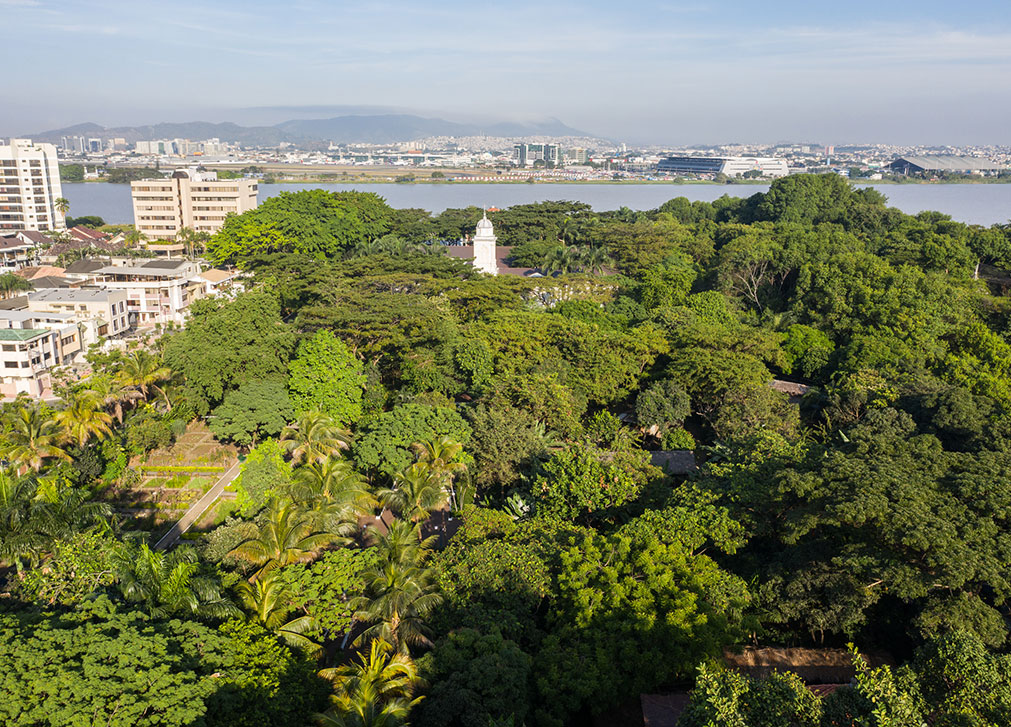 The Distinguished Chef Javier Urruturia
Sink into the delectable cuisine crafted through innovative interpretations of traditional cuisine by visionary chef, Javier Urrutia. A native Ecuadorian, the resident gastronomic expert initially trained at the Institute of Higher Culinary Arts, following under the wings of legendary Guayaquil chef, Diego Hermosa and Sous Chef, Juan José Morán. Well versed in creative gourmet cuisine and a devout supporter of sustainable cooking practices; presentations by Javier Urrutia are authentic, distinctive, and unforgettable.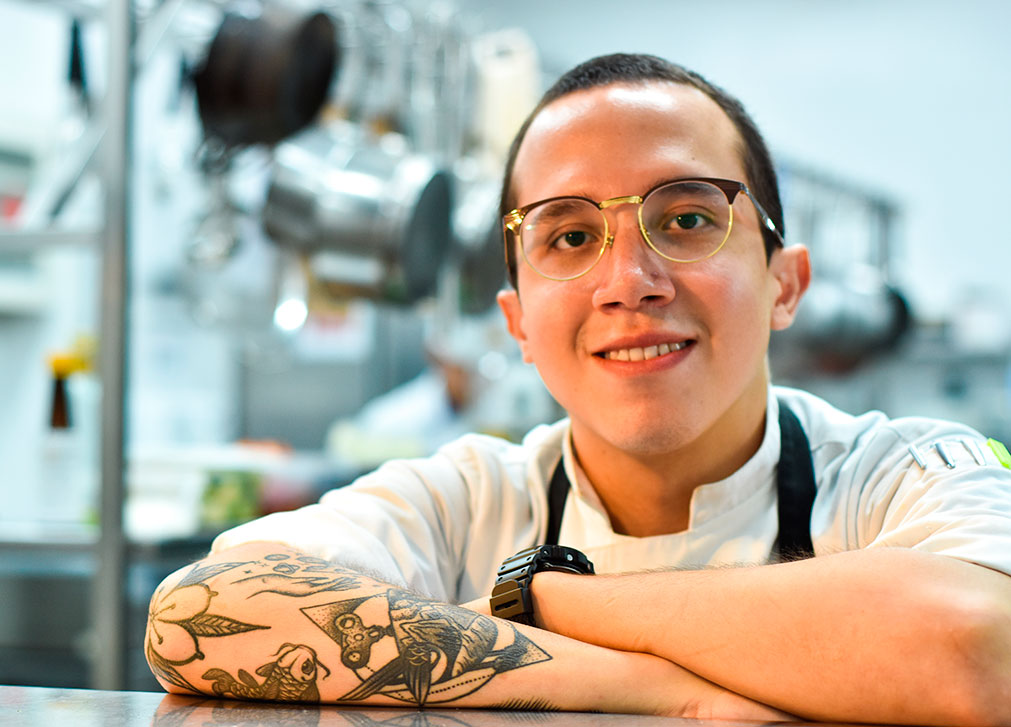 Ceviche, Appetizers, and Starters
Chef Javier Urruturia's inspirational menu at Casa Julián flirts with both land and sea, offering a dazzling assortment of traditional Ecuadorian food prepared with a modern twist. Diners delight in five ceviche (chilled citrus-cured seafood) options with a series of enterprising flavors from roasted peanuts to ginger and tamarillo, coconut, passion fruit, and orange marinade. Easily regarded as the best ceviche in Guayaquil, this starter alone is worth coming to Casa Julián for.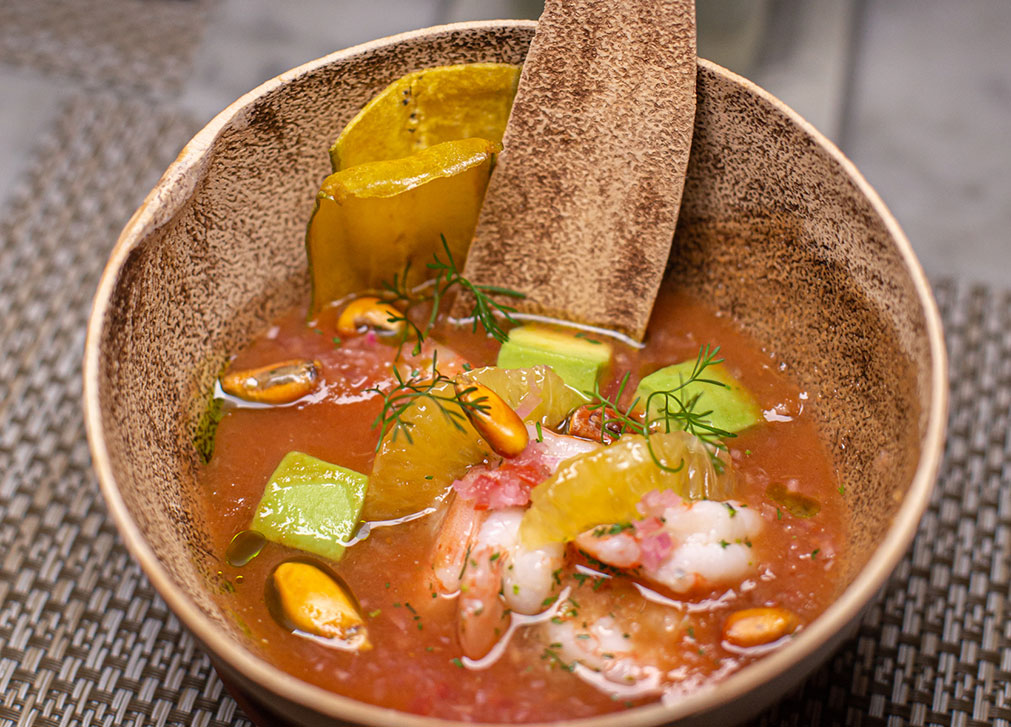 Beyond the appetizers, the menu springs salad and soup creations laced with innovative ingredients including plantain croutons, sugar cane dressing, and an assortment of surprising regional cheese from aged varieties to locally sourced goat cheese. The third course offers a discerning range of starters fit for demanding gastronomes from fig and bleu cheese empanadas to crispy humitas spilling out goat cheese foam with chili pepper jelly, and grilled octopus, or smoked tuna carpaccio, just to name a few.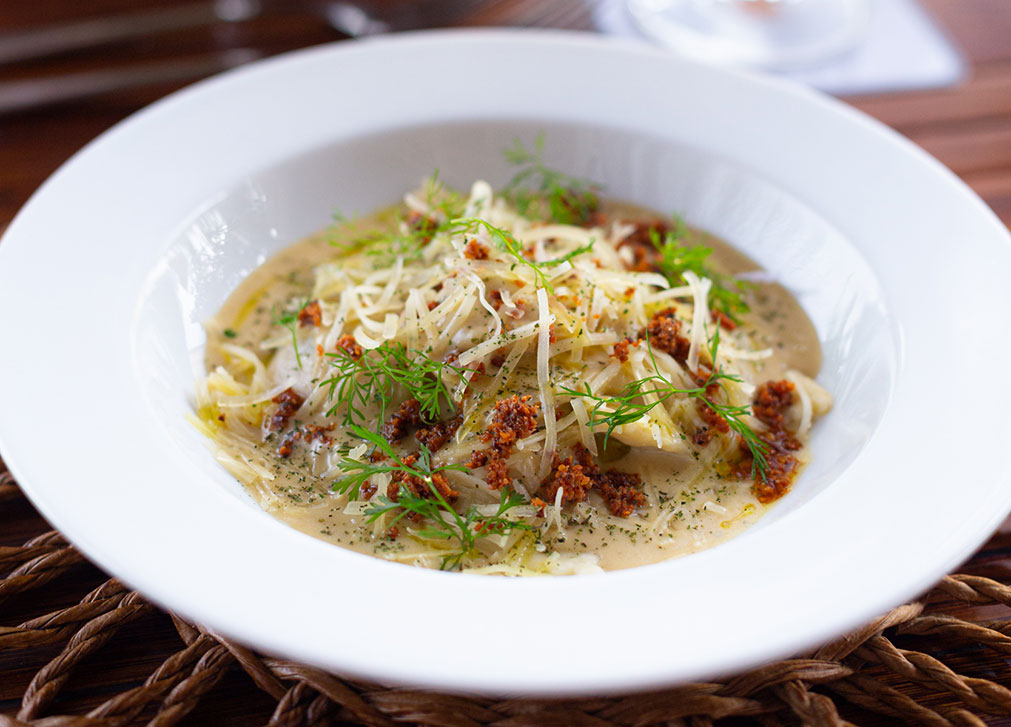 Even so, the main course doesn't sulk in the shadows, rather it rises to the table in epic culinary flair from plates brimming over with classic favorites from both the surf and the turf. From approximately a dozen temptations, lean towards blue-ribbon ocean winners like Seared Sea Bass, Roasted Prawns with Sango Corn and Chimichurri, or Amazonian Paiche.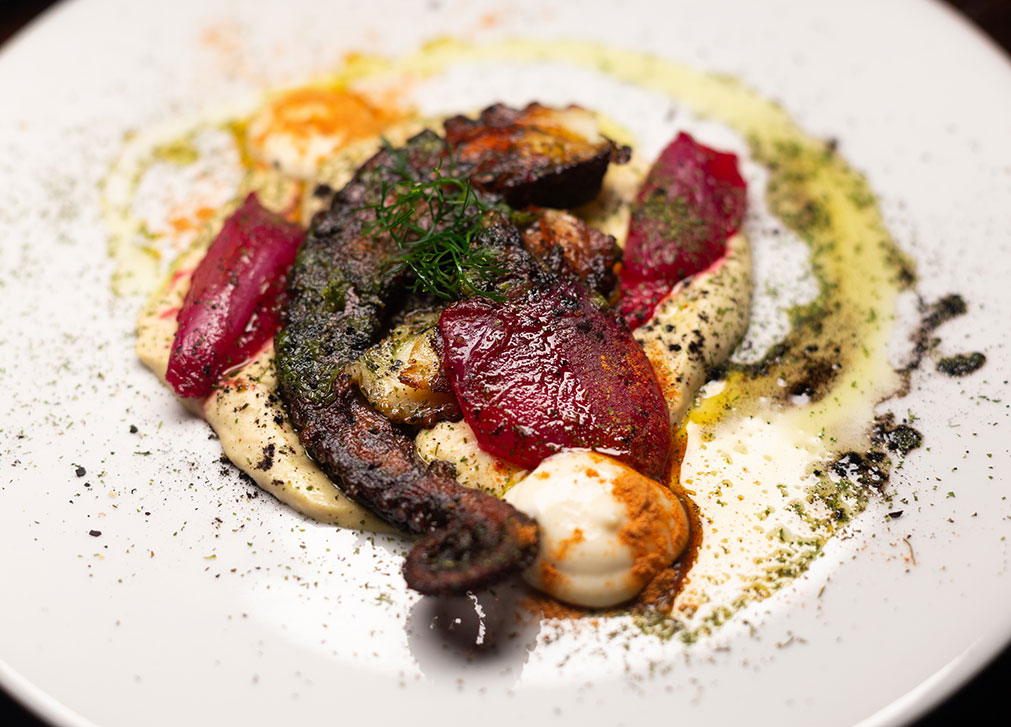 Or, sink into timeless land offerings including Glazed Duck with Lulu Fruit Teriyaki, Veal Shank with Roasted Oranges and Garlic, Braised Pork Ribs with Llapingachos and Peanut Sauce, or Grilled Brangus Rib Eye. The distinguished vegetarian palate has not gone unnoticed at Casa Julián, represented by savory main dishes from Chola Potato Gnocchi with Pumpkin Seed Pesto to Moro Lentils with Camembert Cheese and Asparagus, and beyond.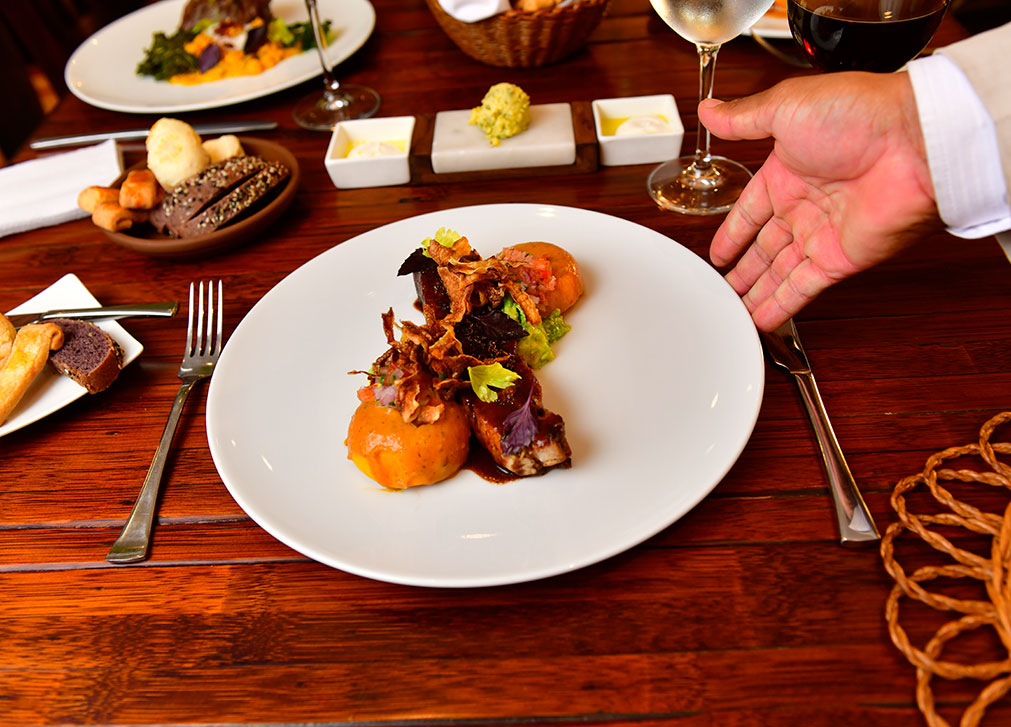 Ambiance, Prestige & Allure
In the world of culinary allure, Ecuadorian cuisine is quickly rising the ranks for flavorful and varied cuisine, as well as for eco-awareness. In 2019, the South America country most famous for the Galapagos Islands, has been proposed at the New Latin Food Destination. The legendary cuisine, discerning location, and stylish presentation at Casa Julián, are expected to earn this gourmet restaurant in Guayaquil recognition among the best restaurants in Ecuador.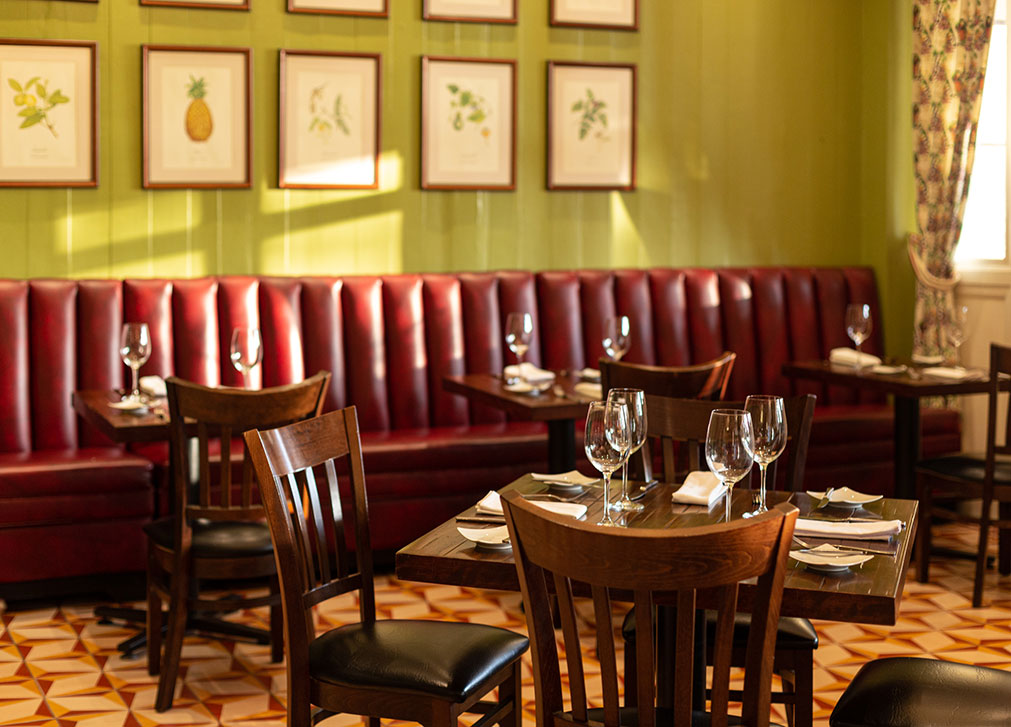 Respectively, Casa Julián along with the highly distinguished Hotel del Parque Historico, turned heads earlier this year when it made the ultra- exclusive list for Relais & Chateaux, a coveted collection of elite hotels with first class restaurants. Part of the 300-point criteria that earned Casa Julián the affiliation, is the restaurant's participation with Fish Unknown, a program that supports sustainable fishing destinations and cooking practices. Chef Javier Urrutia is a longtime supporter of such principles.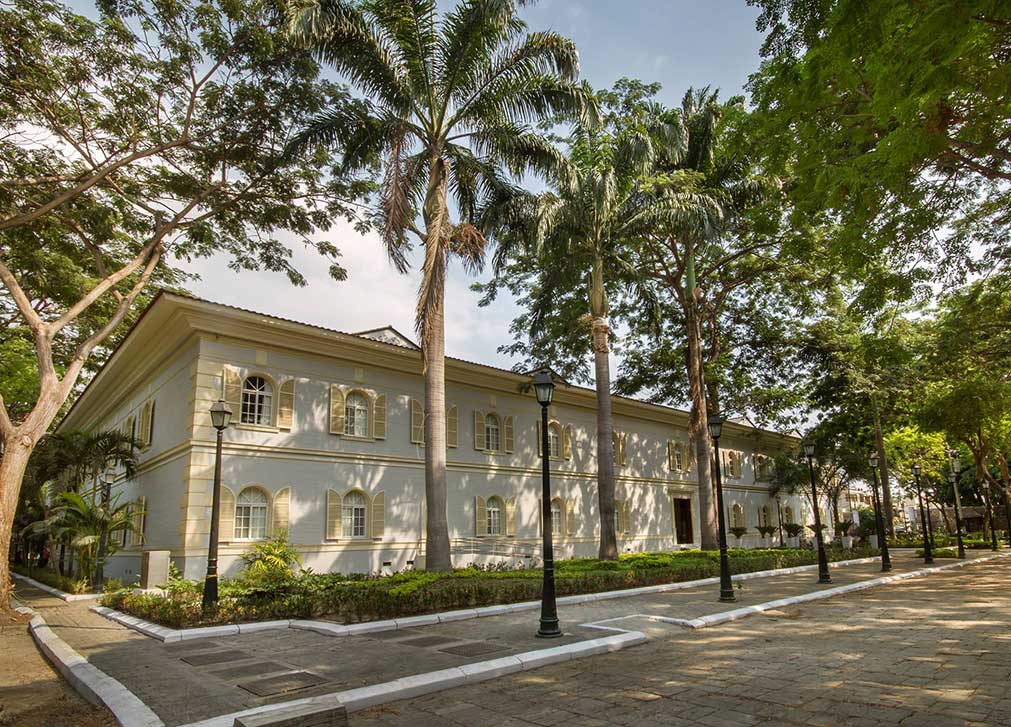 Special Events, Reservations & Hours of Operation
Casa Julián offers a sophisticated dining establishment set on the shores of the Daule River, from within a restored 19th century building. Diners can opt for indoor or outdoor seating, exclusive private dining inside the park or on the dockside, and hotel patrons can also choose room service.
Casa Julián is open daily with special events and promotions each day of the week.
Brunch is offered on Sundays with a complimentary welcome mimosa, buffet or a la carte menu, unlimited beer, and live music.
Lunch is served on Wednesday – Friday and Saturday from 1pm to 11pm.
Afternoon Tea happens Wednesday – Friday from 3pm to 6pm. Dinner is from 7pm to 10 pm seven days a week.
Mondays and Tuesdays offer a 15% discount.
Drink specials are presented daily, with an ''all you can drink" special for 25 USD from 4pm to 8pm for margaritas, sangria, mimosas, mojito, and beer.
Please confirm availability 48 hours in advance. Reservations may be necessary and can be booked on Open Table.